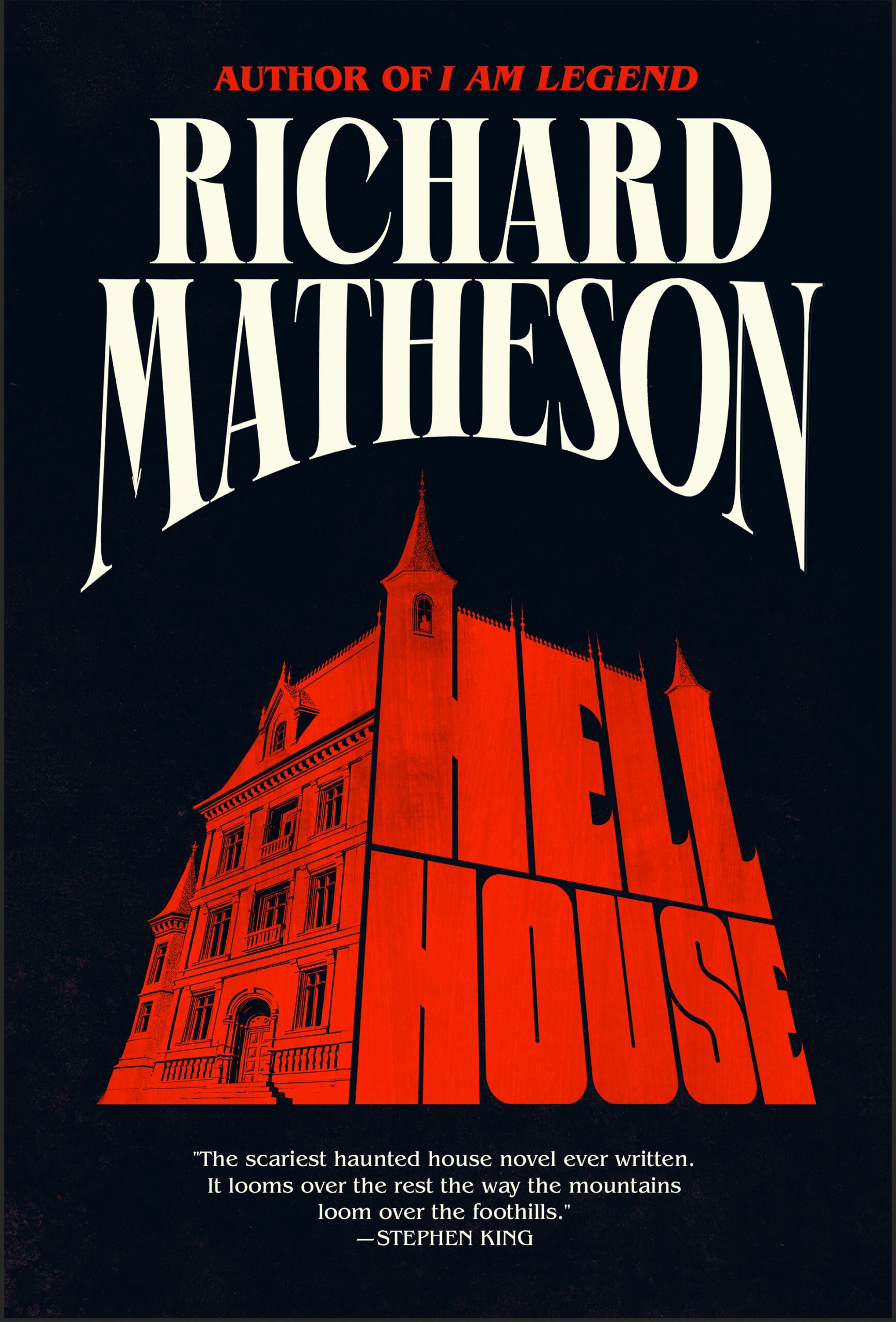 From Richard Matheson, author of I am Legend, comes his most frightening and shocking book, Hell House – an indisputable horror classic.
For more than 20 years, Belasco House has stood empty. Its shadowed walls have witnessed scenes of unimaginable horror and depravity. All previous attempts to probe its mysteries have ended in murder, suicide, or insanity.
But now, a new investigation has been launched, bringing four strangers to the Maine mansion in search of the ultimate secrets of life and death. A wealthy publisher, brooding over his impending death, has paid a physicist and two mediums to establish proof of life after death once and for all. And for one terrible night, the group will investigate the property and learn exactly why the townsfolk refer to it as the Hell House.

Art and design credit: Justin Erickson, @phantomcitycreative
---
Richard Matheson (1926-2013) was The New York Times bestselling author of I Am Legend, Hell House, Somewhere in Time, The Incredible Shrinking Man, Now You See It…, and What Dreams May Come, among many others. He was named a Grand Master of Horror by the World Horror Convention, and received the Bram Stoker Award for Lifetime Achievement. He has also won the Edgar, the Spur, and the Writer's Guild awards. In 2010, he was inducted into the Science Fiction Hall of Fame. In addition to his novels Matheson wrote screenplays for movies and TV, including several Twilight Zone episodes.
---
"Hell House is the scariest haunted house novel ever written. It looms over the rest the way the mountains loom over the foothills." —Stephen King
"Hell House is one of the absolute best contemporary horror novels, and has been one of my own favorites since I first read it." —Peter Straub
"I thoroughly enjoyed Hell House. The class, flair and style of Matheson shine through every page, and it's unquestionably the best of anything that he's done to date." —Rod Serling
"One of those who have moved imaginative fiction from the sidelines into the literary mainstream." —Ray Bradbury
"Perhaps no author is as responsible for chilling a generation with tantalizing nightmare visions." —The New York Times
"Richard Matheson is one of the giants of genre writing." —Publishers Weekly